---
Derek guest starred in TV classics: Star Trek, Murder She Wrote, Dallas, Hunter, Remington Steele, First & Ten, TJ Hooker. Co-starred with Sir Ralph Richardson at London's Mayfair Theatre. Almost cast as 007 Bond, but lost out to Roger Moore! Starred in Savage Harvest (20th Century Fox) with Tom Skerritt and Michelle Phillips playing his wife. Starred in The Ivory Ape as the villain, opposite Jack Palance's "good guy". Starred in Warner Brothers M.I.A. as an American Colonel. Featured in films with David Niven, Sean Connery and Dirk Bogarde. Recently starred in Dearly Departed as a 19th century ghost; Star Wars Rebels (third season) as the Evil Empire's chief bad guy, Admiral Brom Titus; Rogue One: A Star Wars Story: World Premiere announcer, voice of the Spokesgoblin at Universal's Orlando Harry Potter exhibit, co-starred as the Spaceship Captain in The Down Home Alien Blues. (See resumé below)
Derek hosted and narrated TV series: Adventures Abroad (26 weeks Outdoor Channel), Magical Egypt (second 8-episode season, official selection 2020 Venice Esoteric Film Festival), TNT: The Naked Truth (Amazon), Wallet Roulette (ABC/Granada), Golf Video Magazine (Prime Ticket), Fine Art with Robin Leach… and documentary films: Leslie Howard: The Man Who Gave A Damn (Best Doco San Fran Festival), Enigma of Flight 777 (how Howard's death saved Derek's life!), Charles Lindbergh: Democracy & Dissent, Betrayal of the American Investor, World's Homeless Children.
DEREK PARTRIDGE
MPM TALENT (213) 955 7777 – MIDWEST TALENT MANAGEMENT (818) 765-3785
Production stills below resume
SAG-AFTRA/FiCore
6′ 1″ • 180
TV
STAR WARS REBELS
HARRY POTTER
ROGUE ONE: A Star Wars Story
STAR TREK (Plutos Stepchildren)
MURDER. SHE WROTE
DALLAS
REMINGTON STEELE
T.J. HOOKER
FILM
DEARLY DEPARTED
BASTARD
MISSING IN ACTION (UK)
SAVAGE HARVEST
THE IVORY APE
THE VERDICT (UK)
KILLING OF SISTER GEORGE
KING AND COUNTRY
THE MURDER GAME
THUNDERBALL
WHERE THE SPIES ARE


3 seasons
Spokesgoblin
Announcer
Guest Star
Guest Star
Guest Star
Guest Star
Guest Star
Starring
Starring
Starring
Starring
Starring
Starring
Co-Starring
Co-Starring
Co-Starring
Supporting
Supporting

Dave Filoni
Orlando Exhibit
World Premiere
Fred Freiberger
Vince McEveety
Bruce Bilson
Seymour Robbie
Sig Neufeld
Darryl Anka
Ryen McPherson
Jake West
Bob Collins
Arthur Rankin
David Eady
Bob Aldrich
Joe Losey
Laurie Greenwood
Terence Young
Val Guest

Lucasfilm/Disney
Universal
Disney
NBC
CBS
CBS
NBC
ABC
Zia Films
CriticalFocus
Warner Bros
20th C. Fox
ABC M.O.W.
Anglo Amal
Aldrich Prod
Losey Prods
20th C.Fox
UnitedArtists
M.G.M.
THEATRE Six Characters In Search of An Author, with Sir Ralph Richardson, Mayfair, London
HOST • NARRATOR • INTERVIEWER • NEWS ANCHOR

LESLIE HOWARD: MAN WHO GAVE A DAMN
Best Doco San Fran Mostly Brit Film Festival
ENIGMA OF FLIGHT 777 (Howard's death)
CHARLES LINDBERGH: Democracy&Dissent
ADVENTURES ABROAD (26 weeks)
WHY SILVER? WHY NOW?
MAGICAL EGYPT (2nd 8-episode season)
Official selection 2020 Venice Film Festival
BETRAYAL OF THE AMERICAN INVESTOR
WALLET ROULETTE
NON PROFIT TV NEWS
FINANCIAL NEWS NETWORK (2 years)
GOLF VIDEO MAGAZINE
HEALTH LINE
LAW IN AMERICA
STORY OF A NEWS STORY
INFORMATION POWER
SEX IN THE WHITE HOUSE
SKY TV NEWS
EURONEWS
RBC TV NEWS (2 years)
FRANKLY PARTRIDGE (2 years)
Host-Narrator
.
Host-Narrator
Host-Narrator
Narrator
Host-Narrator
Host-Narrator
Host-Narrator
Host
News Anchor-Interviewer
News Anchor
Host-Interviewer
Host-Interviewer
Host-Moderator
Host Emmy Award
Host Emmy Award
Host
News Anchor
Host-Interviewer
Chief News Anchor
Talk Show Host

Repo/TCM
.
Repo Films
StopTheWheel
OutdoorChnl
Monex
Cydonia
History Chnl
ABC Pilot
Time-Warner
FNN(CNBC)
Prime Ticket
Cable series
Syndicated
PBS KOCE
PBS KOCE
Live TV, Ldn
Sky TV, Ldn
Euro Vision
RBC TV
RBC TV
AWARDS

2 Emmys

•

Voicey Lifetime Achievement Award
•

2 Tellys
ITVA Most Effective Performance in Corporate Television

•

Hollywood Film Board Award for Excellence


SPOKESMAN

Monex Precious Metals (CNN)

•

Best Friends (animals)

•

Balboa Pacific (pyrolitic gasification)
CORPORATE Bank of America

•

American Red Cross

•

Transamerica Occidental

•

Rothschild Global

•

Hilton TV

•

Unocal

•

Howard Hughes Realty

•

Toshiba

•

Warner Bros

•

Holiday Inn

•

Jaguar

•

British Aerospace

•

Mercedes

•

Motorola
NARRATION BBC TV promos

•

LA Pool Party (BBC TV)

•

Apple

•

BBC World Service

•

Hughes Missiles

•

McDonnell Douglas

•

Worlds Homeless Children

•

Newspapers for the Blind

•

Seal Island

•

Little Britain (BBC America)

•

Mattel

•

Intel

•

Hon

da

• Coca Cola

•

Callaway Golf

•

Walt Disney

•

United Artists

•

British Petroleum

•

Toyota

•

Kodak Theater

•

Ripley & Guinness
MC Toshiba Medical

•

Motorola

•

NAHA (Hollywood Palladium)

•

United Medical

•

50+ functions in Rhodesia
RADIO Miami WKAT news, talk show host. RBC news SPORTS British International Trap Shooting Team

•

Golf
8 AUDIOBOOKS Diana's Boys

•

A Study in Scarlet

•

Titanic The Legacy Remains

•

Money Can't Lie

•

Beetle Reich
TV & Film Production Stills
The Evil Empire's Admiral Brom Titus in Star Wars Rebels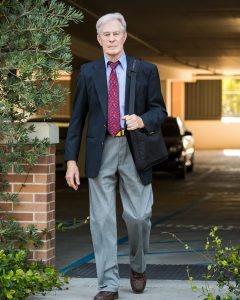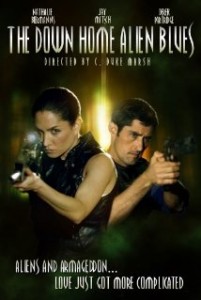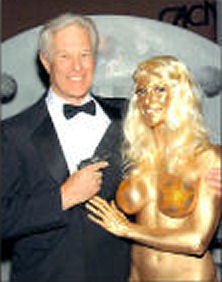 006½ Derek's Golden Girl Award